Six Leaves Spinner Fidget Special Type New Hot Toy EDC Hand Finger Spinner

Six Leaves Spinner Fidget Special Type New Hot Toy EDC Hand Finger Spinner
Voorraad:

Op voorraad !

Bestelnummer:
WEB_SLY14
Type:
Toys & Hobbies
Dimension:
60*60*15mm
Color:
Golden
Merknaam:
Games
Condition
(Brand new)
Normale prijs: € 14
Onze prijs:

€ 9.11
reat For Fidgety Hands ,a good choice for Killing Time. Great For Fidgety Hands, ADD & ADHD Sufferers Killing Time,Helps Relieve Stress Perfecte grootte geschikt voor volwassenen en kinderen.
Gemakkelijk te dragen, Klein, Simpel, Discreet en Pret, ook effectief voor Focus en Deep Thought.
Gebruik onze Fidget Spinner Toy om te helpen stress, angst en symptomen die verband houden met ADD / ADHD, Autisme, nagelbijten, haarwervelen en beenstoppers verminderen. En ook helpen om aandacht en aandacht te verhogen.
Gebruik This Way: Houd spinner in de ene hand en met de andere hand om het te snel te draaien met behulp van kleine voortdurende stakingen te houden voor onbepaalde tijd draaien met de praktijk, kan spinners worden gesponnen met behulp van slechts één hand met de vingers van één hand te stoppen en beginnen met draaien.
Over Kleur: De precieze kleur van de items kunnen variëren, afhankelijk van de specifieke monitor, De instellingen en de lichtomstandigheden. De afgebeelde kleuren dienen alleen als bijbehorende gids te worden gebruikt.
Draai: ongeveer 1-3 minuten (hoe langer de speeltijd, hoe langer de rotatietijd van het speelgoed, het lager moet draaien).
# Net de speelgoed ontvangen, omdat het lager inloopprobleem alleen kan draaien ongeveer 90. Na een lange inloop, vaak de rotatie, kunnen de lagers om 1-3 minuten worden gedraaid.

Cheap Six Leaves Spinner Fidget Special Type New Hot Toy EDC Hand Finger Spinner
Six Leaves Spinner Fidget Special Type New Hot Toy EDC Hand Finger Spinner
100% brand new and high quality.
Features:
Great for ADD & ADHD Sufferers.
Helps Relieve Stress and Focus Attention.
Perfect size suitable for Adults and kids.
High-quality and hand-refined.
Good gift for a happy christmas
How to use:
Hold spinner in one hand and use the other hand to spin it rapidly using small continuous strikes to keep it spinning indefinitely with practice spinners can be spun using one hand only using the fingers of one hand to stop and start spinning
Why research and development of Hand Spinner?
1.Fingertip gyro is a hot US toy, made of stainless steel, bronze, titanium, or stainless steel. With the opponent's toys on the player's enthusiasm, this products are very hot in Europe and the United States market.
2.Many people think that this product can help them quit smoking, ADHD, obsessive-compulsive disorder, anxiety, post-traumatic stress disorder, insomnia or meditation.
3.This product uses ball bearings and steel counterweight bearings, with high-density plastic frame, control costs while maintaining the alloy gyro of playability and speed.
Material: Brass+Luminous ring
Product size: 60*60*15mm/2.36*2.36*0.59"
Color:Golden
Package included:1 x Fidget Spinner
Packing:Opp Bag
Note:
1.Our spinner finger buttons is removable, so it may be a little bit loose due to the bumpy and shock in transit. Just please tighten the bearing pad and buttons, it will work well, please do not worry!
2.Do not clean this spinner with water, because it will have resistance, affecting the spin time.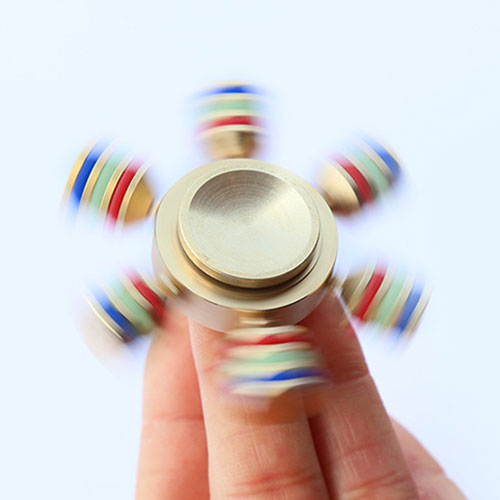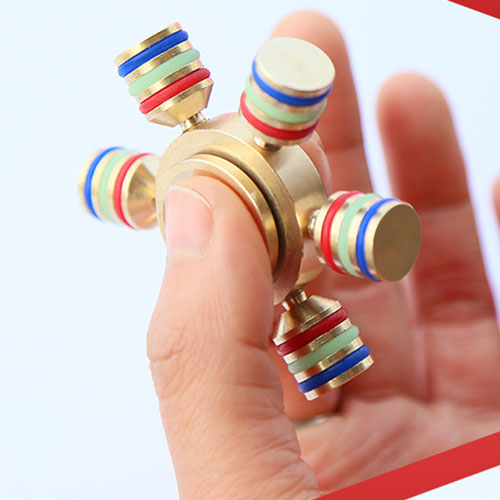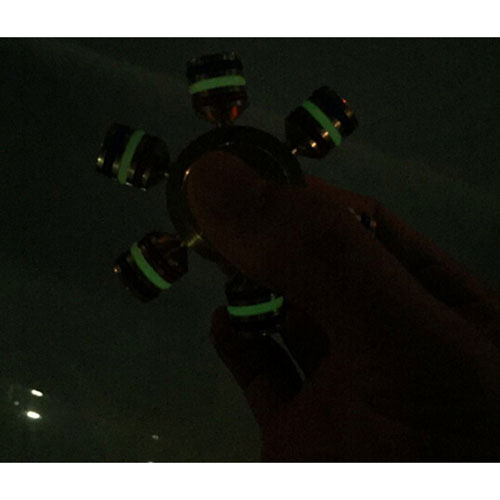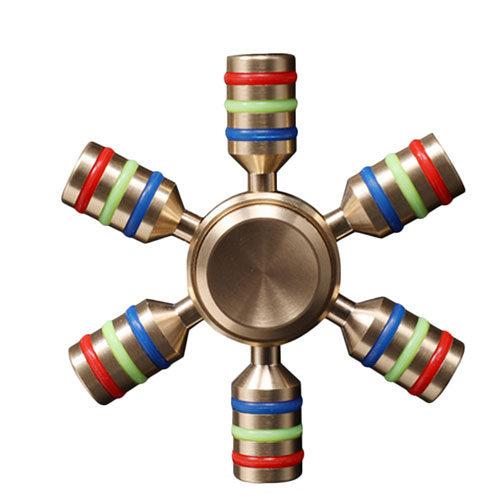 * Mocht de toch niet passen of het probleem niet oplossen dan kun je jouw aankoop binnen 30 dagen na ontvangst retourneren.
Uitgelichte Categorieën
AC Adapter Nieuwe producten
Batterij voor Mitsubishi ER6VC119A/B MELSERVO M70 System 10PCS 2000mAh 3.6V
Batterij voor Mitsubishi ER6VC119A/B MELSERVO M70 System 2PCS 2000mAh 3.6V
Batterij voor Mitsubishi FX2N-128MR FX1N PLC MAXELL F2-40BL 2pcs 1800mah 3.6V
Batterij voor Mitsubishi Q6BAT 2pcs 1800mAh 3V
Batterij voor Mitsubishi A6BAT 10pcs 1700mah 3.6v
Batterij voor Mitsubishi A6BAT 3PCS 1700mah 3.6v
Batterij voor Mitsubishi A6BAT 100pcs 1700mah 3.6v
Batterij voor Panasonic Cutler Hammer GE Fanuc A98L-0031-0011/L 2pcs 6V
Batterij voor Panasonic A98L-0031-0011 Brown Plug 5pcs 6V
Batterij voor Fanuc Controls BBAG8 A02b-0309-k102 2PCS 1750mAh 3V